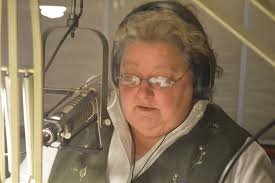 I have had the good fortune for most of my working life to have been in not-for-profit/non-profit fields and will bring a great deal of that Operations experience to the LSB. I am attracted to the financial and personnel responsibilities given to the LSB as those are areas I have worked in and am mindful of their structural importance for the stability of the station.
I am newly graduated from the First Voice Media(FVM) Apprenticeship program here at KPFA and have been unpaid staff since June of 2016. FVM is a successful example of the outreach to and inclusion of "under-represented communities to help the station serve a diversity of all …." (LSB job description) The apprentices of the program spend a large portion of our training time as representatives of KPFA's "walking-the–talk" in outreach to and collaboration with otherwise media marginalized communities and organizations. This function of FVM is hugely valuable to KPFA and is a working model for implementation in other areas of the station. The network of apprentices going back several decades is a resource I hope to create better utilization of, for both KPFA and Pacifica.
There are three different function areas the LSB is charged with supporting:
Community needs (and satisfaction) assessment
Budgetary and Personnel goals of the station
Linking the Pacifica National Board and the station.
While fulfilling those sometimes conflicting roles has historically made the LSB a focus, or target, of dissatisfaction from any and all stakeholders, I am still interested in serving on the Local Board. I have a Bay Area history of political activism, non-corporate business experience and KPFA membership. Having worked with and for governing boards, been employed in the Operations functions of organizations and businesses – most recently specializing in HR Management, and having completed the FV Apprenticeship program at the station I believe I have earned an extensive toolbox of skills that would be of use to the LSB. I also think that that particular privilege should be paid back in kind, and board service to an institution so personally important to me as KPFA is a most obvious choice.